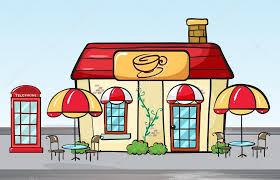 The Thunder Bakery is a bakery and cafe owned by the Thunderbolts. It has tons of features for everyone who loves sweets. Courtney also does the specials for the bakery and makes Poképuffs for Pokémon. No villains or bullies allowed.
Specials:
Banana Brownies
Apple Bars
Mint Brownies
Baked Alaska
Macaroons
Chocolate Satin Pie
Chantilly Cake
Vanilla Dessert Lasagna
New York Cheesecake
Pavlova
Moon Cakes
Spice Cake with Cream Cheese Frosting
Avocado Brownies
Zucchini Bread
Chocolate Chip Cookie Bars
Sugar Cookie Bars
Jobs:
Courtney: Owner of the Thunder Bakery and Boss in command
Zak: Waiter
Anakin: 2nd in Command
Ahsoka: A clerk
Lee: Arcade clerk
Tony: Laser Tag clerk
Marc: Delivery boy
Megan: Delivery girl
Keldeo: Baker
Victini: 2nd Baker
Thunder, Maggie, and Jack: Assistant bakers
Eclipse: Waitress
Little Betty: Dessert Presentation
Trivia:
The Thunder Bakery has an Arcade, Laser Tag Area, Pokémon Battle Arena, a Prize Corner, A Karaoke stage, a Dance Floor, a WiiU Game Room, a VIP Dining Area, an Indoor Playground for kids, a Mechanical Bull Ride, a Cupcake ATM, A rock-climbing wall,
Community content is available under
CC-BY-SA
unless otherwise noted.