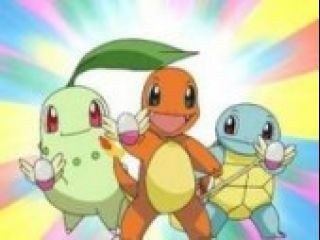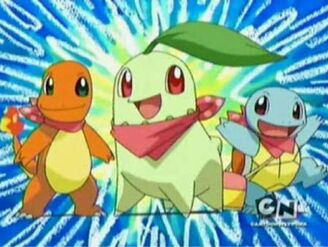 Team Go-Getters
is the main heroic Pokemon rescue team of the anime special
Pokemon Mystery Dungeon: Team Go-Getters Out of the Gate!
.
The team is made up of a female Chikorita (voiced by Michele Knotz), a male Charmander (voiced by Emily Williams) and a boy who was turned into a Squirtle (voiced by Jamie Peacock) .
Squirtle's moves.
Bubble
Tackle
Water Gun
Withdraw
Skull Bash
Rapid Spin
Hydro Pump
Ice Beam
Charmander's moves.
Metal Claw
Ember
Flamethrower
Leer
Tackle
Rage
Skull Bash
Fire Spin
Chikorita's moves.
Razor Leaf
Vine Whip
Tackle
Sweet Scent
Light Screen
SolarBeam
Poison Powder
Trivia
Community content is available under
CC-BY-SA
unless otherwise noted.