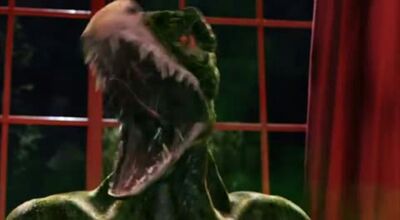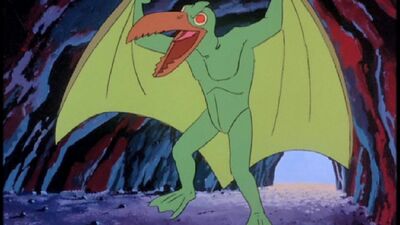 The Pterodactyl Ghost is one of many monsters that appears in Jeffrey, Jaden & Friends' Storm Adventures of Scooby Doo 2: Monsters Unleashed. It is the first monster to have been brought to life. It stole the Black Knight Ghost and 10,000 Volt Ghost costumes at the Coolsonian Criminology Museum in order to help the Evil Masked Figure bring them to life. Later on in the movie, the Pterodactyl Ghost chased Mystery Inc in order to get the reprogrammed control panel for the monster machine. But Mystery Inc lost in when it crashed into a billboard. Later on in the final battle, the Pterodactyl Ghost tried to get the control panel from Scooby Doo, but in crashed into the Tar Monster and drowned in its tar.
Trivia
The Pterodactyl Ghost might return for revenge on Jeffrey and Jaden.
It turns out it was Mr. Bohannon the main villain of the evil masked figure.
Community content is available under
CC-BY-SA
unless otherwise noted.