'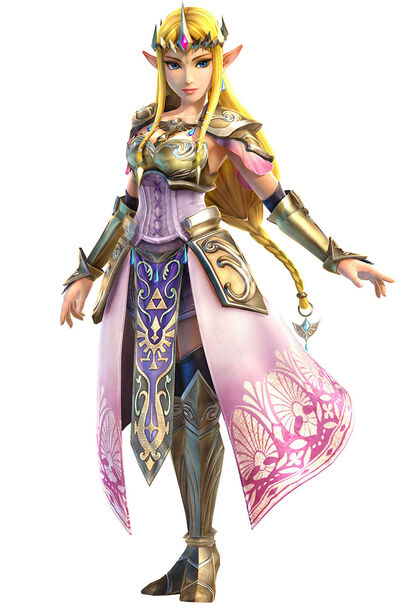 'Princess Zelda (Voiced by Patrica Summerset) is the daughter to the king of Hyrule. She's fearless, and sometimes, she could be a damsel in distress. She's also the one who tells Link about the Tri-Force. Plus, she's also Link's girlfriend. Zelda bears the Tri-Force of Wisdom, which has been pass down in her family for generations. Besides Link, Zelda's allies also include Impa, and Midna. Zelda is also the mortal reincarnation of the Goddess of Hyrule, Hylia.
Trivia
Zelda will meet Juniper Lee and her team in the eighth episode of Juniper Lee's Adventures Series titled Super Smash Sister.
Zelda will meet Link, Aaron, and the others in Aaron and the Legend of Zelda series. Their first adventure will begin in Skyward Sword, continue in Twilight Princess, and conclude in Hyrule Warriors.
Gallery
Community content is available under
CC-BY-SA
unless otherwise noted.