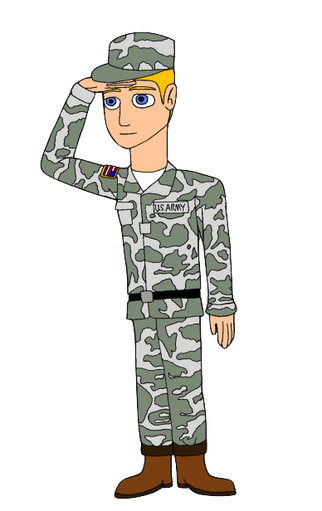 Patrick Dragonheart is the older biological brother of Jeffrey Dragonheart. He is a soldier in the US army.

He is a member of the Hidden Knights and works with Axel Brodie.
Keyblades
Patrick's Pokemon
Raichu (Male)
Charizard (Male)
Snorlax (Male)
Venusaur (Male)
Blastoise (Male)
Houndoom (Female) (Nicknamed Emma)
Duel Monster Cards
Kuribandit
Cyber-Tech Alligator
Marauding Captain
White Ninja
Big Shield Gardna
Gaia the Fierce Knight
Curse of Dragon
Gaia the Dragon Champion
Blue Flame Swordsman
Command Knight
The Masked Beast
Spear Dragon
Outsanding Dog Marron
Magician of Black Chaos
Spell cards
Horn of the Unicorn
Axe of Fools
Legendary Sword
Polymerzation
Pot of Greed
Curse of the Masked Beast
Card Destruction
Beast Fangs
Black Magic Ritual
Book of Secret Arts
Mage Power
Trap Cards
Jar of Greed
Call of the Haunted
Negate Attack
Mirror Force
Dust Tornado
Trivia
Community content is available under
CC-BY-SA
unless otherwise noted.