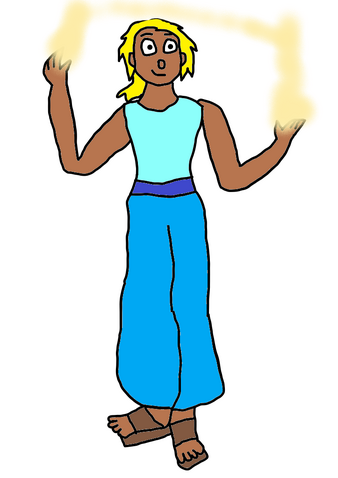 he's an immortal sorceror who is one of kyle's teachers and acts as a supportive role model and friend.
centuries ago he was once the youngest prince for the wizard empire. but after a dissagreement on how humans should be treated, his father the king banished him after owen rebeled.
now in present day, he now helps kyle & his friends on their sparring and training practices on a day to day basis.
Powers :
he can use the powers of sand to asisst him in battle
Trivia :
he once had a relationship with his human companion back in his kingdom.
he gets weaken by water
his father is part of a group known as the council of sorcery who hates humanity
owen cannot stand kyle not listening to his lectures all the time.
Community content is available under
CC-BY-SA
unless otherwise noted.