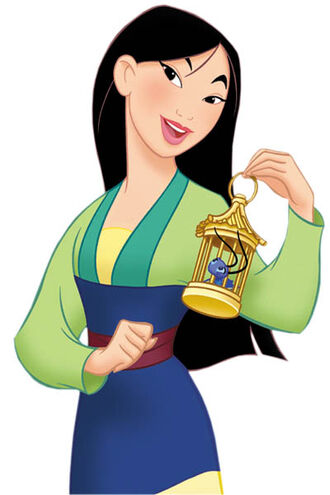 Mulan (voiced by Ming-Na Wen) is the main protagonist of Jaden meets Mulan. When her father wasn't well enough to serve in the army to fight the Huns, Mulan disguised herself as a man and took his place in order to protect the honor of her family. With the help of Mushu and Jaden and his team, she was able to fit in and prove to be quite a soldier. During an attack in the mountains, Mulan was able to beat Shan Yu and his army by burying them in an avalanche. But after Shan Yu attacked her, the army discovered her to be a woman. Shang spared her life after she saved his, repaying the debt. Shan Yu and several Huns survived, so Mulan and Jaden's Team went to the Imperial City to warn Shang. Shan Yu kidnapped the emperor, but Mulan managed to beat him by sending him flying in a firework tower. After saving China, Mulan was able to save the honor of her family.
Gallery
Trivia
Community content is available under
CC-BY-SA
unless otherwise noted.