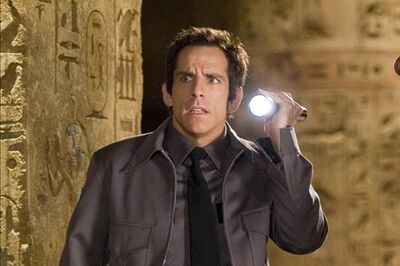 Larry Daley (performed by Ben Stiller) is the main protagonist of the Night at the Museum movies. Larry was once an unemployed man who spent some good time with his son, til' Larry had to get a job, (mainly from his son asking him), and was able to get a positon at a museum as a night guard. He eventually became friends with the beings that were in the museum, Atila The Hun, Rexy, a skeletal T-Rex, Dexter, a capuchin monkey, President Theodore Roosevelt, Sacagawea, and even an Eygtian Mummy named Ahkmenrah. Ever since then, Larry has have one adventure after , and a load of fun with his son while working.
Trivia
Community content is available under
CC-BY-SA
unless otherwise noted.