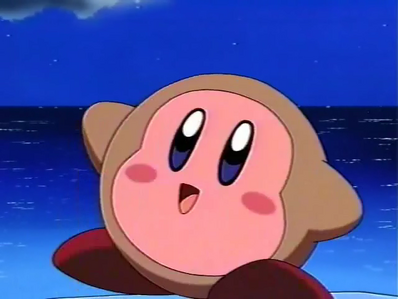 Jeffrey, Jaden & Friends' Storm Adventures of Kirby Right Back At Ya! - Pink Collar Blues is an upcoming crossover to be made by tigerman531 and Ren the God of Humor.
Plot
Trivia
Scenes
March of the Waddle Dee's
(The Waddle Dee's start marching their way out of the castle)
Baby Lily: ...! Wook!!
(The Justice Guardians rush to the window)
Tammy: Sweet Celestia!!!
DJ: What the--?
Jaden: Wow!!! That's a LOT of Waddle Dee's!!!
Jeffrey: There's probably enough to make an army!
Beetles: Yeah! An army of mute balls!!
Aqua: Where are they all going?
Alexis: I don't know. We hardly know anything about Waddle Dee's.
Baby Lily: *watches them march outside*
Tuff: How did all those guys ever fit in the castle?!
Community content is available under
CC-BY-SA
unless otherwise noted.