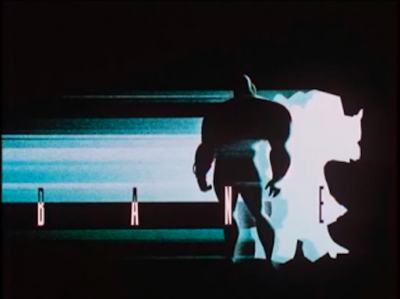 Jeffrey, Jaden & Friends' Storm Adventures of Batman: The Animated Series - Bane is an upcoming crossover to be made by tigerman531 and Ren the God of Humor.
Plot
Trivia
Scenes
Visiting Croc
(Killer Croc is in his cell with several casts and wrappings on him for his injuries)
(Batman comes in with Jeffrey and Beetles (on Jeffrey's shoulder))
Batman: I didn't think you'd mind some company.
Jeffrey: *crosses his arms*
Killer Croc: Visiting hours are over.
Jeffrey: I'm sure they won't mind if we stuck around for a minute.
Beetles: We're just here to ask you something.
Jeffrey: *nods*
Killer Croc: Forget it. I'm not talking to the likes of you.
Batman: *sees the crank handle* Hmmmmmm... How do these traction things work?
Jeffrey: Let's find out, shall we?
Killer Croc: When my bones heal, I show you first hand.
Jeffrey: *smirks* What do you think, Beetles? Suppose that we turn this crank here?
Beetles: *smirks* Let's do it.
Killer Croc: ...!!! Okay!! Okay!!! What do you want?!
Jeffrey: We wanna know who did this to you.
Killer Croc: Why should I tell you?
Batman: *smirks* If you wanna suffer in silence, that's fine by me. *turns the crank, hurting Killer Croc more*
Killer Croc: *screams in pain* Okay!! Okay!!!
Jeffrey: Gonna talk now, or do you want another injury?
Killer Croc: He was huge. He had these tubes in his head. Pumped him up twice as big right in front of my eyes.
Jeffrey: What else?
Killer Croc: ..... And he had an accent. South American or something...
Batman: *smirks* See? That wasn't so hard.
Killer Croc: You guys will know hard. Once he sucks that juice into his brain and snaps you in two.
Jeffrey: *smirks* Don't count on it.
Beetles: Whoever this guy is shouldn't be any different to handle.
Batman: Later, gator. *leaves with Jeffrey and Beetles*
Beetles: *snickers* Never gets old.
Jeffrey: *smirks*
Community content is available under
CC-BY-SA
unless otherwise noted.