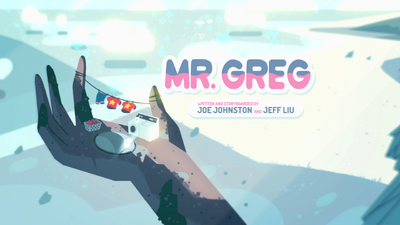 Jeffrey, Jaden, Hiccup & Friends meet Steven Universe - Mr. Greg is an upcoming crossover to be made by Ren the God of Humor, Aaron the Meerkat and Tigerman531.
Plot
Trivia
Scenes
Pearl's Song
(The Justice Guardians and Team Berk listen to Pearl sing)
Jaden: ....... *sheds a tear* Poor Pearl....
Aqua: I know how she feels...
Xion: *hugs Aqua*
Aqua: *hugs her back*
Alexis: You and Pearl really ARE alike.
Aqua: We should help her.
Toothless: *purrs*
Baby Lily: *hugs Toothless*
Hiccup: *sees this*
Jeffrey: *puts his hand on Aqua's shoulder*
Aqua: She hasn't moved on from Rose Quartz... just like I haven't moved on from Terra and Ven yet...
Hiccup: I know she hasn't moved on, Greg falls in love with roses and pearls feels....jealous....
Community content is available under
CC-BY-SA
unless otherwise noted.