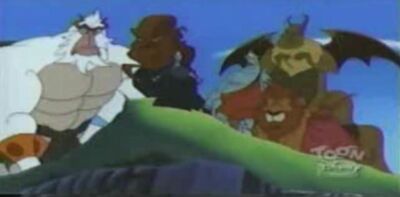 Echidna's Children are the most horrifying and vicious monsters of the ancient Greek world. As the children of Echidna and Typhon, they are all gifted with incredible strength and they can come in any form or size. They are minor antagonists in the Kingdom Hearts Unlimited, first appearing in "The Keyblade Wars" and onward as minor bosses fought in the Mt. Olympus campaigns.
Minotaur - adopted by Echidna after being abandoned by King Minos
Ceto (Sea Serpent) - not to be confused with the Primordial Sea Goddess of the same name
Equestrian Mokele Mbembe
Razor the Red Dragon
Community content is available under
CC-BY-SA
unless otherwise noted.