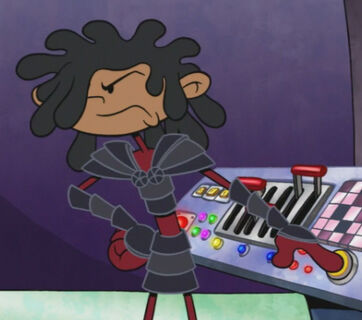 Cree Lincoln (Voiced by Cree Summer) is one of the secondary villains in the show, Codename: Kids Next Door.
She is the older sister to Abigail Lincoln AKA Numbuh 5 and serve as her sister's teacher then she was little and go by the code-name Numbuh 11. But when she turn 13, she avoid getting decommissioned and somehow join the other teenagers who hate their younger siblings for reason like being annoying, or go through their private belongings. She even join up with Father in order to get rid of the KND, once and for all only to be stopped by Abigail, which Cree called 'Crabigail' and her team mates.
Trivia:
Community content is available under
CC-BY-SA
unless otherwise noted.