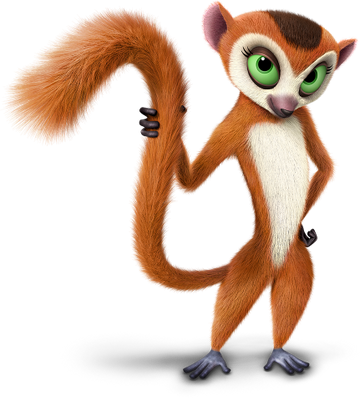 Clover (voiced by India de Beaufort) is the captain of the Ringtail Guard and tasked with protecting the king.
Craig Will meet Clover in Craig says All Hail King Julien.
Craig will introduce his team to Clover in Craig & Friends travel to Madagascar.
Clover will join the MPC in Craig & Friends join The Penguins of Madagascar.
It's currently unknown if Clover will meet The Justice Guardians.