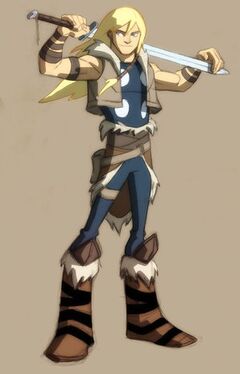 Ben Crimson is a young heroic warrior who travels to other worlds in search of his family's history.
Origin
Ben was born in a faraway village. He learned in the ways of the Keyblade from Merlin the Wizard.
Trivia
Ben Crimson is an original character created by Tigerman531.
Ben gets a lightsaber from Yoda at the end of Ben Crimson's Adventures of STAR WARS Episode 3: Revenge of the Sith.
Community content is available under
CC-BY-SA
unless otherwise noted.