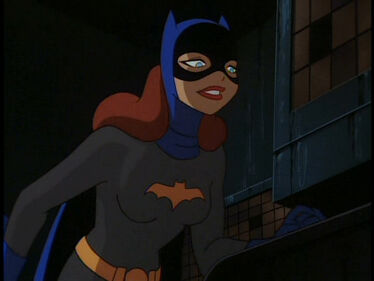 Batgirl a.k.a. Barbara Gordon (voiced by the late Mary Kay Bergman) is the daughter of Gotham City Police Commissioner James Gordon.
Trivia
Batgirl will meet Craig & his friends in Craig & Friends team up with The Batman (2004). At which point she'll join and will debut in Craig & Friends venture Into the Woods.
Eclipse views Batgirl as one of her idols.
In The Killing Joke, Barbra gets crippled by the Joker. Although she's unable to walk again, this doesn't stop her from performing her heroic duties. But this time, she becomes Oracle, a computer expert and information broker to Batman.
Batgirl is also a founding member of The Birds of Prey.
Gallery
Community content is available under
CC-BY-SA
unless otherwise noted.