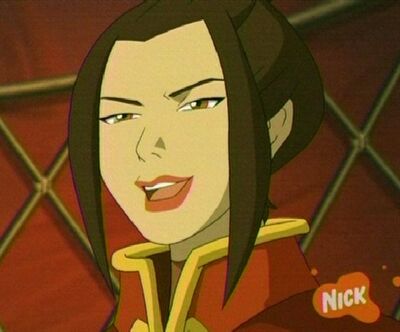 Azula was the princess of the Fire Nation, daughter of Fire Lord Ozai and Princess Ursa, and younger sister of her archenemy Zuko. She was a key adversary of Team Avatar,[2] chasing Avatar Aang and her banished brother far across the Earth Kingdom accompanied by her two best friends Mai and Ty Lee. She is Darkseid's daughter.
Trivia
Community content is available under
CC-BY-SA
unless otherwise noted.